Don't rest on your laurels. Black Friday is already knocking on the door, and with it comes increased website traffic from potential customers. Prepare in advance so that nothing can catch you off guard.
Black Friday is a widely popular phenomenon not just internationally, but it has also gained significant popularity in various e-commerce stores. A few years ago, it didn't interest Slovaks much. Now, it is an integral part of the e-commerce scene. It is a shopping holiday and marks the start of the biggest and most successful season – pre-Christmas shopping.
In 2022, note November 25th, when you can look forward to Black Friday. This day is an excellent opportunity for your store to attract customers, stand out from the competition and test new marketing strategies. If you start preparing sufficiently in advance, you will be able to survey what discounts customers prefer and what you can offer so as not to be unprofitable.
To simplify your preparation and fully utilize this year's Black Friday and the high traffic associated with it, we bring you 10 tips to make your online store run smoothly.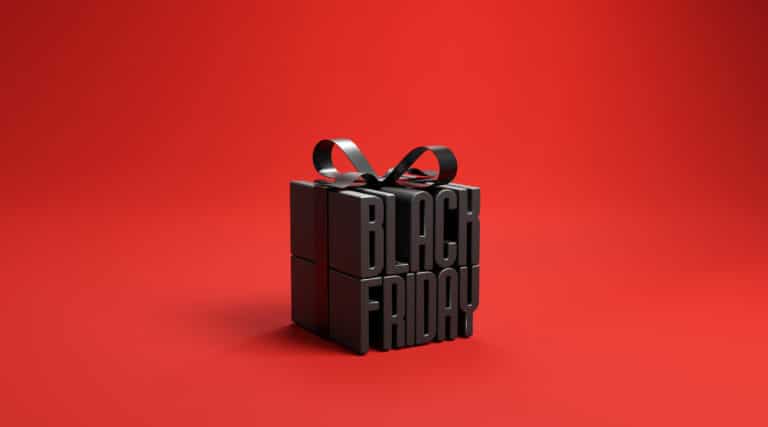 1. Plan the campaign early
It may seem that the end of November is still far away, but it is not entirely so. It would help if you prepared for this shopping spree well in advance. An early detailed plan is vital so that everything follows logically.
Discounts sometimes gradually increase from the beginning of the month, so it is not too early to start preparations in October. It is essential to determine who you are targeting for the campaign, what products you want to promote, and how much you are willing to lower the price to remain profitable. Thanks to a specific plan, you won't be quickly surprised by, for example, undelivered goods or delayed transport services.
2. Use products that sell less
Do you have something in stock for a long time and can not motivate customers to buy it? You can use this situation to your advantage during Black Friday. For example, you can give away the product with a purchase over a certain amount. Another option is to combine it into a package with one of the most popular products, increasing awareness. A great idea is also to create themed sets composed of selling products. There are no limits to creativity when thinking about the theme, from school to a pyjama party or home cinema.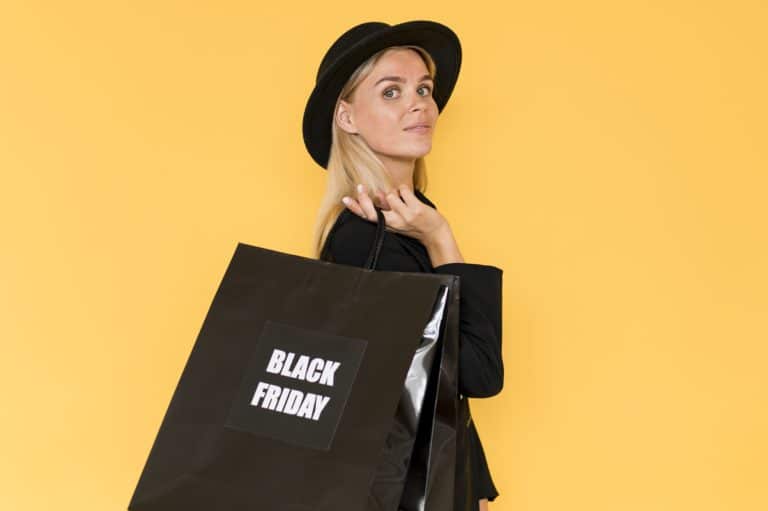 3. Work with inventory stocks
A significant step in the effectiveness of online trading is tracking stocks and working with them. This will help you avoid unpleasant situations where you cannot meet customer demand. A great helper is a tool by ROI Hunter called Product Insights. It will help you collect all product data, such as stock status, margin or the probability that a customer will return a specific product, and help you find the most profitable and least profitable products.
4. Don't artificially raise prices beforehand
Black Friday certainly does not mean misleading customers. However, before it starts, avoid artificially increasing the products' original prices. Potential customers have common sense and can easily compare and search for products on the Internet. Comparison portals even offer a function that contains graphs on which you can see the development of prices over the last period.
Black Friday is an excellent opportunity to gain future customers and motivate them to come back and become loyal to you. Generally, on a first visit to an e-shop, a person has a 92% chance of not buying anything. A practical solution is a time-limited voucher for the first purchase, which they will receive when they enter their email. Not only do you motivate people to revisit the site, but you also gain contact, to which you can send newsletters or various actions throughout the year.
6. Don't be afraid to 'push' customers
Show that your inventory is quickly running out and indicate how many pieces of the product are still left in stock. Then, of course, ethically persuade them with humility towards the customers. A reliable tool that works in any other campaign is a countdown to the end of the sale.
7. Create a particular subpage for Black Friday
A practical tip is to create a dedicated subpage for products on your e-shop for Black Friday. Not only will the customer have a simple overview of all discounted products, but you, as the owner of the e-shop, will also be able to evaluate and measure user behaviour easily. This data can also be used in the future and will help you prepare an even more effective campaign for the following Black Friday.
Every customer wants to shop online as quickly as possible today. Therefore, simplify the entire process so that it requires as few steps as possible to complete the purchase successfully. Think about how to make the website intuitive and precise. Your customers will certainly appreciate the speed of delivery and availability of products. In addition, pay attention to the graphic display that is understandable on any device. If the site is not adapted to, for example, a mobile device, the customer is most likely to leave it and prefer your competition.
9. Graphically redesign your e-shop
Create a striking design with CTA (Call to Action) text. From a UX (user experience) perspective, we recommend highlighting discounts to attract attention in a non-invasive way. Helpful tips include labels, crossed-out original prices or percentages. Also, don't forget to use colours to distinguish discounts, which will psychologically affect the customer.
10. Don't underestimate the speed of the website
The competition for customers is becoming increasingly demanding, and the first moments on the website decide whether a potential customer will stay and shop or leave immediately. Therefore, the recommended loading time for a website should not exceed 2-3 seconds. It is one of the most critical factors determining the user experience (UX). By speeding up the average loading time by just 0.1 seconds, online sales will increase by 1%. Therefore, ensure that your website loads correctly and incredibly quickly.
PRO TIP: Be in regular contact with your customers.
The saying goes: 'Out of sight, out of mind.' So remind them and don't underestimate communication. Today, we have many communication tools, from social networks (Instagram, Facebook, TikTok) to email newsletters or Google Ads. Notify customers about the upcoming Black Friday, its duration, and most importantly, what great discounts await them. Then, create an offer for them that they cannot easily resist.